Android device updates: Verizon's Samsung Galaxy Core Prime jumps to Android 5.1.1
The latest Android distribution numbers are in, and Lollipop is now almost on one-fourth of all devices.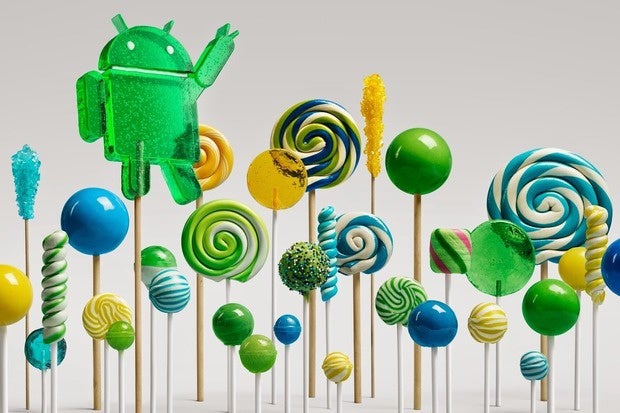 Marshmallow is getting all the attention this week. But for a lot of devices, just getting Lollipop is still the goal.
It's finally happening for the Samsung Galaxy Core Prime, which jumps up to Android 5.1.1. The rest of the update world was quiet, which is probably because all the good little elves are hard at work making Marshmallow updates for flagship phones.
Each week, we compile all the major software updates to hit the Android ecosystem, including phones and tablets on U.S. carriers, unlocked phones, Android Wear smartwatches, and Android TV devices. Making sure your device is running the latest available software is a good housekeeping practice, ensuring you have the latest features with fewer bugs and gaping security holes.
Verizon
Samsung Galaxy Core Prime: This device launched as a Verizon exclusive in February, so it's good to see Samsung is finally getting around to granting it Lollipop 5.1.1. An eight-month wait isn't fantastic, but that's not all that unusual for a mid-range device. The Samsung changelog notes that you'll get protection from the Stagefright vulnerability, along with all the new features in Android 5.1.
Android distribution numbers
The latest numbers are in and well, it still doesn't look great. Android Lollipop is now on 23.5 percent of devices, according to Google.

The data was collected by Google during a seven-day period that ended Oct. 5. The OS versions are tallied when devices access the Google Play Store. Click on image to enlarge. Credit: Android Developers
As the chart indicates, the most common version of Android is KitKat, which is on 38.9 percent of active devices. The toughest pill to swallow, particularly for developers, is that over 75 percent of Android devices are using a version of the operating system that's more than a year old.
The challenge with building apps comes in the need to test them on a wide swath of devices. Google's main weapon against its massive fragmentation problem has been to roll out features through Google Play Services, the Google app, and its own apps through updates in the Play Store.
Our advice to you: go with a flagship phone, as those tend to get updated more often, or get a Nexus device. From our hands-on with the Nexus 6P and 5X, you probably can't go wrong there.
Marshmallow
We got a few tips this week about when your phone may get its taste of Marshmallow.
Motorola and HTC have announced their plans, and factory images are here for updating your Nexus device. As we hear more we'll continually update our list of when your phone is getting Marshmallow, so check back often.