Apple's big-screen TV was a no-show at WWDC, but analysts say it's coming soon
Apple's Worldwide Developer Conference has never been a venue for truly big hardware surprises. In recent years, it has become the launch pad for iOS updates and Mac computer refreshes, and not much else. But given Tim Cook's late May musings about Apple's stake in TV-related technology--he told a D11 Conference audience there's "an intense interest" in this area--one could have easily harbored hopes that Apple would stun Monday's WWDC audience with a big-screen Apple TV.
Apple's goal is to take over your living room, providing everything you need for playing games (albeit casual ones), videoconferencing with grandma, and watching not only cable TV but also all variety of streaming video feeds. The iTV might even make it easy for you to create and broadcast your own shows.
A better programming guide
Whether Apple will be able to significantly raise the bar in the HDTV hardware market is open for debate, but few would disagree that Apple could make a better user interface for TV content than the cable companies. Indeed, while Siri doesn't have the answer to world peace, she could certainly make it easier to find the specific episode of Dexter you're searching for.
iTV's programming guide would feel like a familiar Apple environment, and content would be coded to let you know if you already own a show or movie; if you could stream that video; or if you could a purchase a digital copy, says connected TV expert Richard Doherty at the Envisioneering Group.
"Imagine you had a single guide where the things you own are in red, the things you would need to buy are in blue, and the things that are available to stream are in green," says Doherty. "iTunes content is in a white border, Amazon video is in a pink border, and so on. [Apple wants] to be able to present it all together. No one's tried harder than Apple to advance this concept."
The content problem
In the concept Doherty describes, users would tap into existing cable/satellite relationships, as well as access all types of video from the cloud via their broadband connections. But to really reinvent the way we buy video--making it ala carte, the same way Apple reinvented the way we buy music--Apple's iTV would need to source content directly from the Hollywood studios, broadcast TV networks, and large production houses that create and own the content.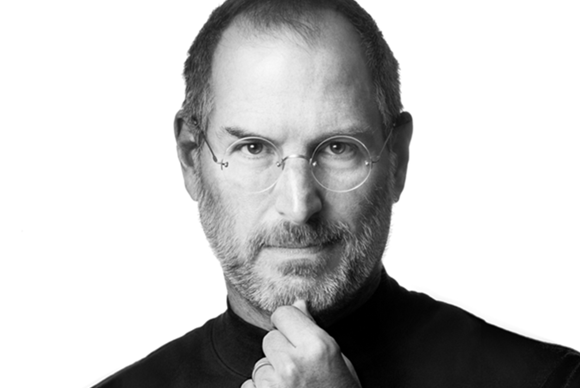 This concept is scary to the people who own the content. Fearing a digital disruption of their industry and unwilling to jeopardize their lucrative agreements with cable providers, the content owners have placed tight controls on direct distribution. And they have swarms of lawyers to make sure these controls remain in place.
"Apple is up against an army of rights holder attorneys that are bent on preserving the status quo," Doherty says. "The lawyers have locked down content to a small set of distribution methods for streaming or downloading digital media."
So the reason there's still no revolutionary new iTV product 18 months after Steve Jobs said he finally "cracked it" is probably not because Apple is agonizing over the form factor and specs of the device itself. More likely, it's because Apple is still negotiating with content owners and/or cable TV middlemen to license a content package robust enough to persuade the Apple faithful to lay down the plastic for an expensive new iTV.
Previous Page 1 2 3 4 5 Next Page