Apple's iPad Pro deserves more than iOS provides
As analysts look at the larger iPad, some make a case for 'padOS,' a derivative of iOS optimized for both touch and keyboard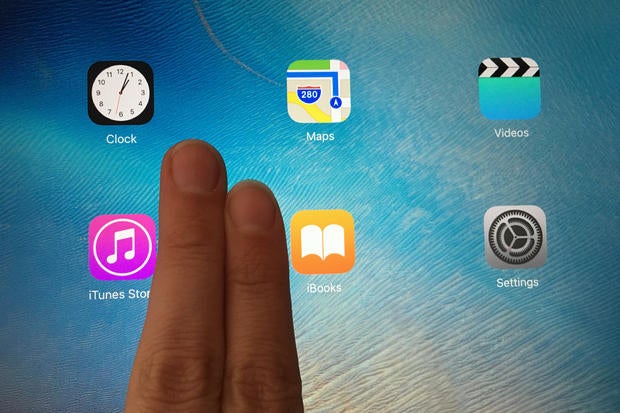 Credit: Susie Ochs
Apple's iPad needs its own operating system to become, as CEO Tim Cook has said, "the clearest expression of our vision of the future of personal computing," some analysts argued today.
Cook's characterization -- made in September at the roll-out of the iPad Pro -- was taken up by Jan Dawson, principal analyst at Jackdaw Research, who lobbied for a new operating system largely based on iOS as it stands today.
"If [Cook's comment is] truly the case ... then the iPad Pro can't just borrow iOS from the iPhone," said Dawson in a piece published on Tech.pinions last week. "It needs to have a dedicated operating system designed first and foremost for this device and not primarily for the installed base of 500 million or so iPhones in the world."
In part, Dawson contends that the iPad Pro lacks first-rate support for the optional keyboard Apple sells, and blamed iOS. "It's hard to avoid the sense ... that Apple was somewhat hamstrung in its approach to the iPad Pro by not wanting to break any of the iOS conventions, most strikingly that it should always be a touch-first operating system," he wrote, citing other elements, including the home screen design and multi-app windowing, as areas of possible improvement and enhancement.
Apple has forked iOS several times already, most recently for the Apple Watch (watchOS) and the Apple TV (tvOS), to modify the mobile operating system for vastly different form factors and provide each an optimized UI (user interface). It could do the same to create what Dawson dubbed "padOS."
"Why should we assume that [iOS] is the right OS for all devices?" Dawson asked in a follow-up interview. "Why couldn't they reinvent this like they have for the Watch and [Apple] TV? Is iOS really the best OS for everything from 4-in. phones to something the size of laptop?"
Dawson's point was that it would be well worth Apple's time to find out by building padOS, rather than add to iOS bits and pieces which, while specific for the iPad, in some instances for the iPad Pro, are wasted on the iPhone and vice versa.
"iOS is constrained by all the things that iOS connotes to people," Dawson said. "If we were designing the iPad Pro's [operating system] from scratch, would we really come up with iOS again?" he asked, putting himself in Apple's place. "That's spectacularly unlikely."
Others agreed. "There's a potential for a UI [user interface] more appropriate for a larger tablet that is still worlds simpler than a personal computer UI," said Ezra Gottheil, an analyst with Technology Business Research. "There's space here for a device that is less complex than a PC, but bit more complex -- with keyboard and windowing -- than what a tablet wants to do."