Google Pixel C review: A killer Android tablet with an unfullfilled productivity mission
A great hardware keyboard telegraphs the Pixel C's intentions. Now Google just needs to make Android a productivity OS.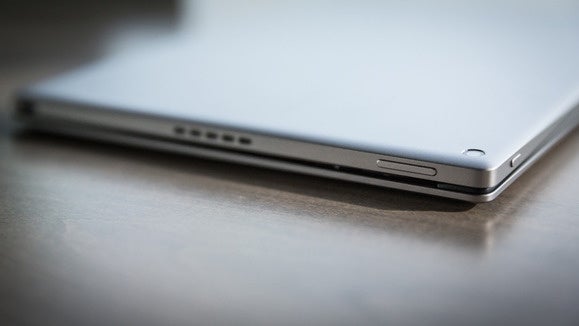 The Pixel C's anodized aluminum case is defined by gentle lines and curved corners. This is how it looks when its magnetically sandwiched with the $149 keyboard. Credit: Adam Patrick Murray
Like Google's Chromebook, the Pixel C has a lightbar at the top of its aluminum backside. Besides serving as a persistent, physical expression of Google's colorful branding scheme, the lightbar signals to other road warriors that you're a very special person with a very special tablet—and that's about it. Double-tap the surrounding aluminum, and the lightbar briefly turns into a battery-level indicator. Beyond that? Nothing.
The Pixel C's 10.2-inch LTPS display is far, far from ornamental, however. With a 2560x1800 resolution and 500 nits of brightness, it looks spectacular. Its pixel density (308 pixels per inch) beats the 8.9-inch, 2048x1536 Nexus 9 (281 ppi); the 9.7-inch, 2048x1536 iPad Air 2 (264 ppi); and the 12.3-inch, 2736x1824 Surface Pro 4 (267 ppi).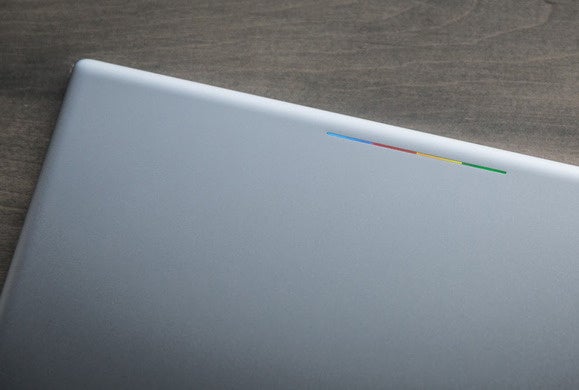 The Pixel C's lightbar. Here we see its twinkling interpretation of Google's design motif. Double-tap the case, and the lightbar turns into a battery indicator. Credit: Adam Patrick Murray
And, personally, I like the Pixel C's oddball 1:√2 aspect ratio. It may have forced Google into trimming down some of its hardware keyboard keys (more about that soon), but it provides extra width when viewing websites in portrait mode, and much-appreciated extra depth when working with text documents in landscape mode.
Pixel-for-pixel, the C's display is both brighter and more saturated than the Nexus 9 display. It's also a larger display, making the Pixel C the obvious choice if you want pure Android in the biggest screen size possible.
Screaming Tegra X1 performance
A big screen demands big silicon behind it, and the Pixel C packs enough silicon to take on an army. The headline chip is an Nvidia Tegra X1, which integrates a GPU based on the Maxwell architecture that has been so successful in Nvidia's latest PC graphics cards. There's also 3GB of LPDDR4 RAM. Currently, the only other notable device running the Tegra X1 is Nvidia's own Shield Android TV box. We have scant experience with this chip, but can now share it's a total screamer.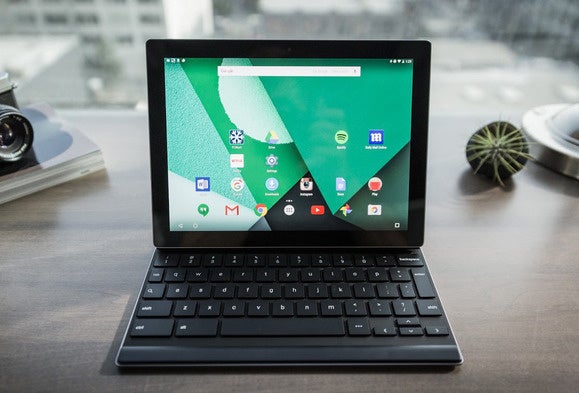 The Pixel C's display is a bright, vivid, brilliant amalgation of pixels—4,608,000 to be exact. Super-high-performing components hide inside the machine as well. Credit: Adam Patrick Murray
During real-world use, the Pixel C never lagged or hiccupped on any screen transitions, browser scrolls, or video playbacks. The user interface is fluid and slippery, and I've never seen a mobile device of any kind download and install apps so quickly. Likewise, benchmarks demonstrate the Pixel C's sheer ownage of other Android devices.
Previous Page 1 2 3 4 5 Next Page