Hands-on with Google's Cloud Print for Android
We test drive Google's new print-on-the-go app fro Android. It's got the basics, but there are better apps out there.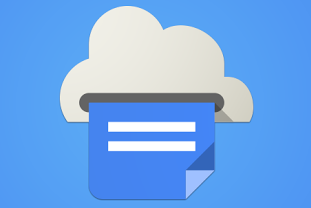 Google is making it easier to print on-the-go from your Android device with a new Cloud Print app in Google Play. The first iteration of Google's Cloud Print app for Android is very easy-to-use, but delivers only the barebones of what you need to print from your phone or tablet. Key features for advanced users are missing such as sharing printers and other device management features. So if you are a fan of some of the longstanding third-party Cloud Print apps, Google's new app is sure to disappoint.
Cloud Print primer
If you've never used Cloud Print, the service lets you send a print job from anywhere you've got an Internet connection to any printer connected to your Google account. Setting up Cloud Print on your PC or Mac is dead easy requiring just Google Chrome and a printer or a Cloud Print-enabled printer from companies such as Dell and Hewlett-Packard.
To get started with a printer that isn't Cloud Print-ready enter "chrome://settings" into Chrome's address bar, select "Show advanced settings..." at the bottom of the page, and then find the "Google Cloud Print" heading. For more information on how to set-up Cloud Print check out Google's help pages.
Printing from Android
When we first looked at Cloud Print in 2011, you could only print .DOC and .PDF documents from Google's Gmail Web interface. Since then, Google has expanded the service to work with almost any file type through Google's online service and the Web. Third-party developers also rushed in to create mobile apps allowing you to print more than documents on the Web or contained in Google services. The most notable third-party solution on Android is probably Cloud Print by Paulo Fernandes.
App integration
Using Google's Cloud Print app is pretty straightforward: you fire up the app, it automatically adds the Google accounts connected to your device, and you can see all your past Cloud Print jobs. To print from within the app, you just tap the printer icon and any apps available to Cloud Print appear allowing you to pick a file to print.
Cloud Print should be able to show most of the relevant apps on your device containing printable files such as Box, Dropbox, SkyDrive, and Android's built-in Gallery app for photos. If you don't see the app containing the file you want to print, you can simply open the app directly and use the "Share" feature to send your file to Google's Cloud Print app.
Once you're ready to print, Google lets you adjust some basic printer settings such as the paper size, dpi count, duplex printing, orientation, and the number of copies to produce.