How Google's supercharged Chromebook Files app will blend offline with online
Google's rethinking the way it approaches files--both online and offline--with upcoming changes to the Chrome OS Files app.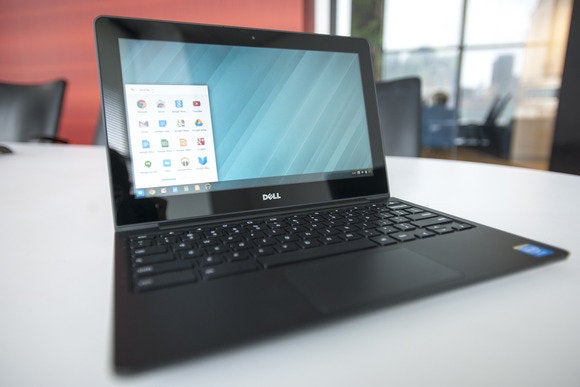 "Files are so 1990," said Google's Sundar Pichai back in 2008. "I don't think we need files anymore."
The man in charge of Google's products has thankfully changed his tune since then. Now Google is demonstrating their newfound commitment to the concept of files by overhauling Chrome OS's file manager, making it much more powerful--and blending online with offline.
One app for all the files in your life
Since the birth of the Chromebook, the Files app has only done a few things. It displays local files in your Chromebook's Downloads folder, shows files on external storage devices, and integrates Google Drive cloud storage.
Google Drive is no longer the only game in town. After years of rumors, Google has added the "File System Provider" API to Chrome 40. This allows third-party cloud storage services to plug into the Files app directly. This could mean Dropbox, Microsoft OneDrive, and anything else you might want--right in your Files app. Yes, operating systems like Windows, Linux, Mac OS X, Android, and even iOS 8 more or less offer this support, but it's good to see Chrome OS catching up.
There's a lot that can be done with this feature. One extension showing it off adds TED Talks to the sidebar in the Files app. You can then browse and view TED Talks directly from the Files app (pictured above). Sure, it's not the Dropbox client you're looking for, but it's a good demonstration of all the cool things that can now be exposed through the Files app.
A material redesign
The Files app is also going through a redesign so it'll match Google's new "Material Design" look. Google is uniting all its various applications and services with a coherent aesthetic, from Android 5.0 to its web apps to its Chrome apps. This will bring Android and Chrome OS closer together, too.
We don't know exactly how it will look, but we can definitely expect the app to appear more modern. Google's Material Design documentation shows off an example of what it might look like, but there's no guarantee the final version will look anything like a concept illustration. These changes will appear next month for us to look at, and they should trickle down to all Chromebook users as soon as Chrome 42 becomes stable. Project Athena may eventually transform the entire Chrome OS interface to better match Material Design, too.
Cloud import for local files
Google is also adding more full-featured "cloud import" functions to the Chrome OS file manager, allowing you to easily import files from external devices to the cloud--specifically, your Google Drive storage. Just connect a USB flash drive, external hard drive, or SD card, and use the import button to automatically dump all those files in your Google Drive storage.