How to choose the right mobile hotspot
Mobile hotspots can save you when you're in a pinch and need Wi-Fi, but there isn't a one-size-fits-all solution to data. Here are four tips to determine what the right mobile hotspot is for your needs.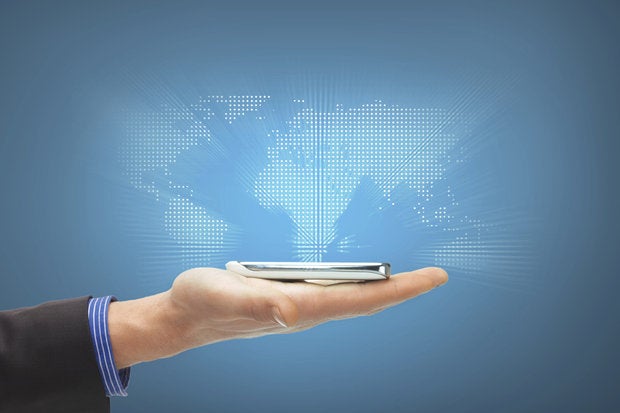 Mobile hotspots are a necessity these days for everyone, not just road warriors and telecommuters. Maybe you find yourself at the beach and trying to download a new book to your Kindle device without Wi-Fi. Or, maybe you are stuck somewhere without free Wi-Fi and you want to stream a show on your tablet. And if you do find yourself on the road for work, a mobile hotspot can make sure you're on top of your game no matter your location. Depending on how often you need a mobile connection, there is a hotpsot that will suit your needs.
Determine your needs
Are you planning to use your mobile hotpsot infrequently? Perhaps you know you'll need it only a couple times a month, and therefore you aren't interested in investing in a second data plan. You can always use your smartphone as a mobile hotspot, since most devices have this feature built in. The only hitch is that it's tied to your smartphone's data plan, so you'll want to make sure you increase the amount of data you use each month, which will also increase the cost of your overall phone bill. But if you know you'll use the data, it's a quick and easy way to ensure you'll have back up internet with you no matter where you go. Just keep in mind that this will also drain your battery, in addition to quickly zapping your monthly data allowances. If you think you'll need to use it more than once or twice a month, you might want to invest in a dedicated Wi-Fi mobile hotspot device.
Choose a carrier
If you have a cell phone plan, chances are you'll want to go with the same carrier for your mobile hotspot plan. But you don't necessarily have to, because when evaluating your needs, you'll want to make sure you are getting the best bang for your buck. Sometimes carriers run deals that let you add a hotspot to your plan for a low fee, or even for free, when you sign a new contract for a smartphone. So check out the deals at your carrier to find out if you can get a good deal on a mobile hotspot.
If you go with Verizon, you can go with a device like the Verizon Jetpack MiFi 6620L, which has some great reviews. It lets you use up to 15 devices at a time or tether one device from the charging port, and you can even use it as an external battery to charge your device. It costs $49.99 with a two-year agreement or $199.99 without a contract. Plans start at $30 per month for 4GB and go up from there, adding $20 for every additional 2GB.