iOS 9's "back to" button helps you master multitasking
This powerful new feature makes switching between multiple apps on your iPhone smoother than ever before.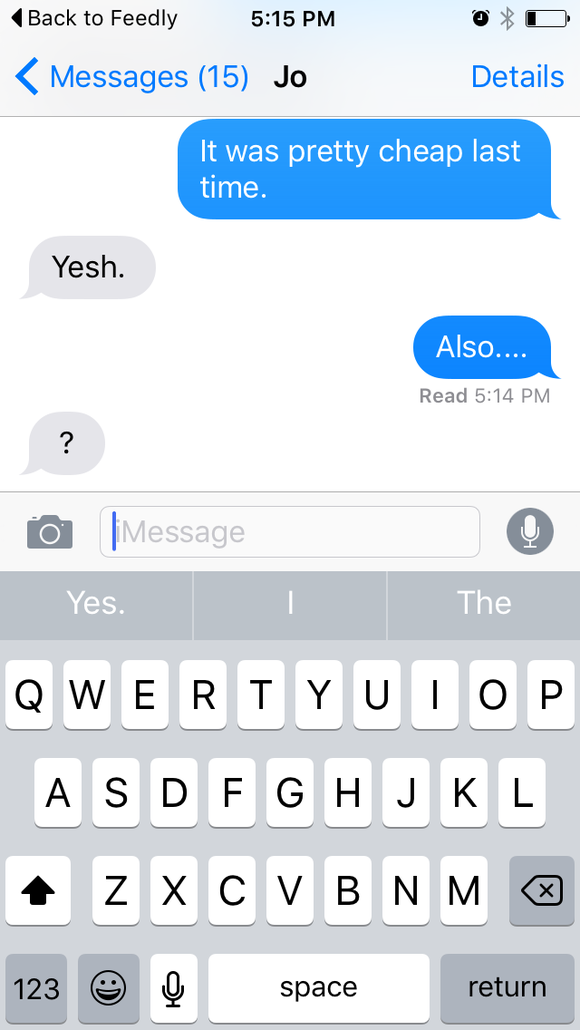 Buy a song you heard on Pandora in iTunes
Then return immediately to Pandora.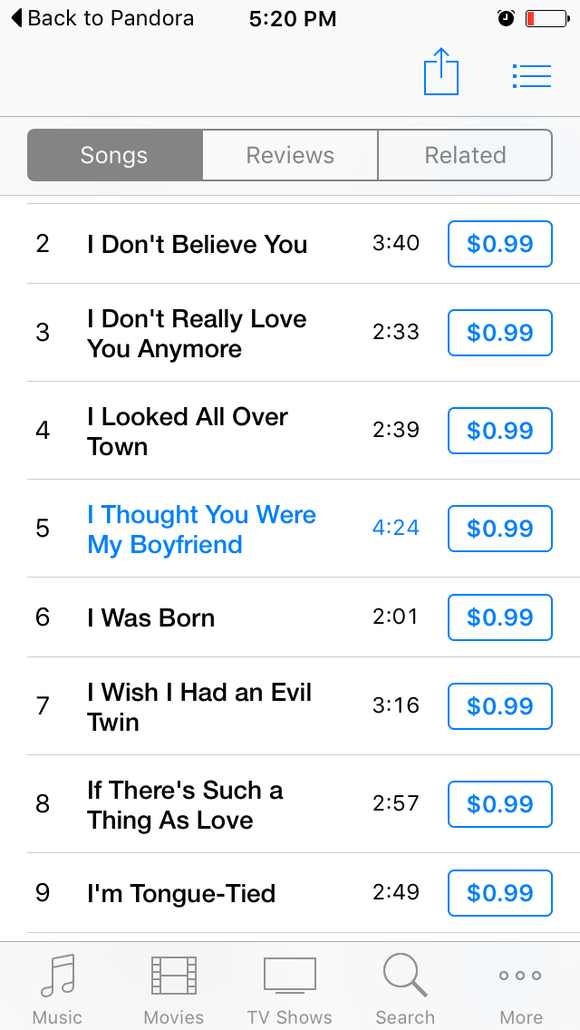 There are plenty of other uses, of course—opening social media content in Safari, for example—amounting a nearly infinite combination when you think of all the times you need to shift between apps.
The "back to" button isn't perfect—the folks at Nielsen Norman Group say the button is nearly too small and "hardly noticeable" as a result. (They're pretty sure it was a design afterthought.) That doesn't seem entirely true to me. I'm well into the struggle-with-fine-print phase of life but noticed the button even though it went largely overlooked in the iOS 9 preview stories. Remember: Even in this era of supersized iPhone screens, there's still only so much real estate. You don't want this button to overwhelm other elements on the screen. Still, it won't be a surprise to see graphic improvements to this feature in future iterations of iOS.
But the NNG folks also show precisely why this "back to" button is such a big deal: Research shows that people looking for information on their smartphones interact with 4.6 different apps and launch apps 10.8 times while looking for that information, compared to 2.6 apps and 3.9 launches during an undirected browsing session.
Which means that the smartphone has gotten smarter in iOS 9. Don't let the lack of notice fool you. The "back to" button is a big step forward.