iPad Air 3 rumours: everything we know so far about Apple's next tablet
Apple shook up its tablet lineup last fall with the 12.9in iPad Pro, a laptop-sized device that supports stylus input from the Apple Pencil and snaps to a Bluetooth keyboard. Even the iPad mini got a major overhaul last year.
But the Pro's size and new features have a higher price tag attached, one that's squarely in the laptop range, and while the iPad mini 4 is an amazing device, it's too small for many people. iPad sales continue to plummet, as Apple's Q1 earnings showed, so Apple is gearing up to take the wraps off the iPad Air 3 next month. If its rumoured features come to be, this mid-sized iPad could convince hold-outs to upgrade.
Here's everything we know so far about the 9.7in iPad Air 3.
What's the latest?
The rumour: Nothing in this article is confirmed just yet, but the latest rumour is all about when we should find out the actual facts! 9to5Mac is reporting that the next Apple event will take place on 15 March. (Et tu, Tim Cook?)
Plausible? Of course; any date would be plausible except for, you know, 30 February (lousy Smarch weather) or 31 April. Apple tends to send invitations to these press-only events about a week out, so we should find out for sure in early March.
Will any iPad Pro features come to the Air?
The rumour: Apple plans to improve the Air's audio with four speakers, which would bring it up to Pro quality. Dual stereo speakers would make the next-gen Air a better device for streaming music and video, because the sound would be crystal clear no matter which way you held the device (unless you're covering all the speakers, which would be a little crazy).
Plausible? Separate drawings of the Air 3 leaked to Engadget and 9to5Mac, plus a leaked mock-up case design, all show four speakers. Case designs aren't the most reliable, and anyone can whip up an illustration of features they'd like to see in a device, but it would make sense for Apple to make the Air a better content consumption tool by bumping up the audio.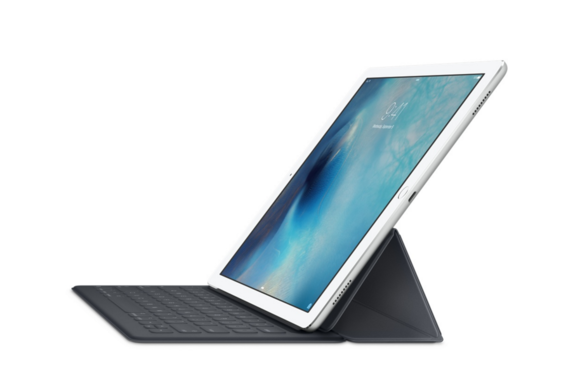 Is that all?
The rumour: The iPad Air 3 is also getting a Pro-like three-pronged Smart Connector for snapping to accessories like an Air-sized Smart Keyboard, according to leaked drawings obtained byEngadget and 9to5Mac.
Plausible? Yes. Apple designed the Smart Connector so you can easily use a keyboard without Bluetooth pairing, and the two-way data/power transfer makes the keyboard easy to use. The Pro feature we'd most like to see is Apple Pencil support, which Apple may save for its biggest tablet.