Microsoft hopes to wow with Surface Book and Surface Pro 4
Every vendor likes to claim it's 'reinventing' technology, but with the Surface Book, in particular, Microsoft may really change the way you view notebooks.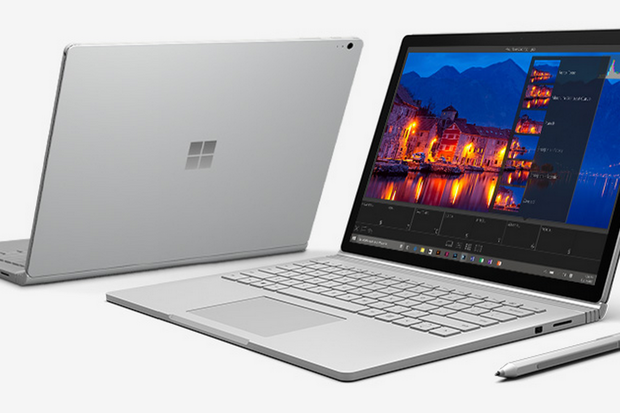 Microsoft generated some long-awaited buzz this week when it announced an updated Surface Pro 4 and the new Surface Book. Microsoft has been relentless in its battle to stay relevant in a world of iPads and Macbook Pros, and its tenacity may finally be paying off with these new devices.
With Microsoft's long-entrenched history in the business world, it's no surprise that new Windows 10 devices are designed to appeal to both consumers and enterprise customers. Both devices offer a host of powerful features under the hood, all packaged in a sleek design that have some experts screaming, "Macbook killer."
Surface Pro 4: lighter, bigger and better
Like its predecessors, the Surface Pro 4 is touted as a "tablet that can replace your laptop." The Surface Pro 3 gained traction in the business world thanks to its convenience, portability and power. On the outside, the Surface Pro 4 looks familiar with its kickstand and detachable keyboard cover, but it also boasts a lighter chassis at 1.69 pounds and a slightly larger 12.3-inch touch screen display with a 2736 x 1824 native resolution. Microsoft also introduced PixelSense technology, which is designed to discern between a stylus and finger on the touch screen by determining how much light is blocked. Once it decides finger or stylus, the display will automatically optimize for the input method of choice.
Although the device still looks like a Surface, it improvements run all the way down to the Surface Pen, which now has 1024 levels of sensitivity and an eraser on the end. Microsoft is quick to point out the irony that Microsoft's pen can erase, while Apple's pencil cannot. The Type Cover also boasts improvements, with wider key spacing, a 40-percent larger glass trackpad, key backlighting and a version that comes with a fingerprint sensor. What hasn't change, however, is that the Type Cover is still a separate accessory.
If you've been holding back on a Surface Pro because of hardware limitations, you might be swayed by the Surface Pro 4. You can configure this Windows 10 device with up to 16GB of RAM (which is also expandable unlike the Surface Pro 3), a 1TB SSD and an Intel Core i7 processor. If you want to stay on the lower end, you can opt for an Intel Core M processor, 4GB of RAM and a 128GB SSD. Connectivity shouldn't be an issue either, with Bluetooth, a full USB 3.0 port, Mini DisplayPort and a microSD card reader.
Pricing for the Surface Pro 4 starts at $899 and go up to a whopping $2,699 for the highest configuration, and don't forget you still need to buy that Type Cover to go with it, which starts at $129.