Microsoft's Surface Book to reignite OEM hostility
'If I'm an OEM, I'm not happy,' says analyst about Redmond's entry into notebook space.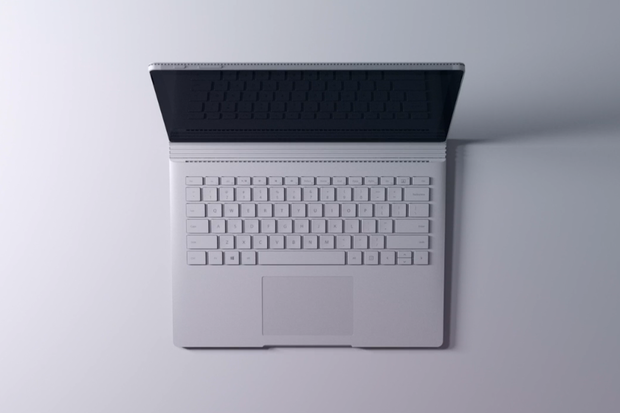 Microsoft calls its Surface Book 'the ultimate laptop,' saying it surpasses Apple's MacBook Pro as well as any Windows laptop.
Microsoft's foray into notebooks with the Surface Book is certain to tick off its computer-making partners, but there's little recourse for the latter except to grin and bear it, analysts said yesterday.
"If I'm an OEM, I'm not happy," said Jan Dawson, chief analyst at Jackdaw Research. "The big difference between [the Surface Book] and the Surface Pro three years ago is that the Surface Pro was claiming to be a new category. Now Microsoft is saying the Surface Book is the best, thinnest Windows PC, not the best from Microsoft. It's unqualified."
Microsoft device boss Panos Panay certainly didn't qualify his boasts about the Surface Book. "Ounce for ounce, pound for pound, this is the fastest 13-in. laptop ever made anywhere on any planet," an energetic Panay said Tuesday as he unveiled the device. "This is the ultimate laptop."
To make sure everyone got the point, Panay used ultimate laptop four times in his time on stage to describe the Surface Book, while CEO Satya Nadella tossed it into his remarks one time more.
Dawson and others were reacting to Tuesday's surprise introduction of the $1,500 Surface Book, Microsoft's first device touted as a laptop foremost. The Surface Pro -- refreshed to a fourth-generation model this week -- has been touted by Microsoft as the tablet that can replace a laptop, a message that's been widely adopted by buyers, who predominantly use it as a notebook substitute. But the Surface Book is clearly a laptop, albeit one that can serve as a slate or when the display is pulled from the keyboard, a tablet.
The difference is significant, analysts argued.
"It's a huge deal [because] it's encroaching on the OEMs' prime territory," said Patrick Moorhead, principal analyst at Moor Insights & Strategy, referring to the partners' bread-and-butter of laptop sales.
Sturm und Drang between Microsoft and its OEMs (original equipment manufacturers) won't be new. In 2012, when Microsoft first entered the personal computing hardware market with the original Surface Pro (and the ultimately-doomed Surface RT), the company strained relationships with the partners who build the mass of desktop and laptop PCs that run Windows and dominate sales. Most of Microsoft's Windows revenue comes from the licenses it sells to these OEMs for pre-loading on their systems.
At the time, Microsoft acknowledged the potential problem. "Our Surface devices will compete with products made by our OEM partners, which may affect their commitment to our platform," Microsoft said in filing with the U.S. Securities and Exchange Commission (SEC) in mid-2012.