Microsoft's US$899 Surface Pro 4 is thin and fast, with Skylake and an insanely crisp screen
Microsoft outdoes itself with the Surface Pro 4 tablet, advancing Windows 10's core ideals into the physical world.
Microsoft's Surface lineup, like Google's Nexus devices, serves as a physical paragon of the operating system it runs—Windows 10 incarnate, an avatar of what's possible when designers deeply intermingle hardware with software. It's appropriate, then, that the Surface Pro 4 that Microsoft revealed on Tuesday is more of a Windows 10-focused refinement of the last-gen Surface Pro 3 than anything else, in much the same way that Windows 10 keeps Windows 8 in its heart, but tweaks the formula for desktop sensibilities.
That's no knock against the Surface Pro 4, though. Microsoft nailed 2-in-1 design with the Surface Pro 3, finally realizing the Surface ideal's core vision. With a faster, more power-efficient Intel Skylake processor, a 12.3-inch display, and more, the Surface Pro 4 is easily the most compelling slate Microsoft's ever released—and strong competition for the Surface clones that both Apple and Google revealed over the past month.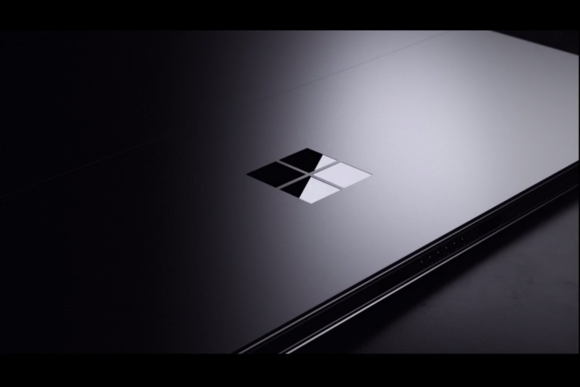 "This is the thinnest, most powerful Core PC ever shipped, by far," crowed Panos Panay, the Surface honcho and Microsoft's new Devices boss. "Nothing even comes close."
Panay boasted that the Surface Pro 4 is 30 percent faster than the Surface Pro 3 and a whopping 50 percent faster than Apple's MacBook Air despite being the thinnest, lightest Surface yet, at 8.4mm thick. The only reason it isn't skinnier, Panay says, is to provide room for a full USB 3.0 port. The slate will also offer PC-level memory and storage options, with up to 16GB of RAM and 1TB of storage options.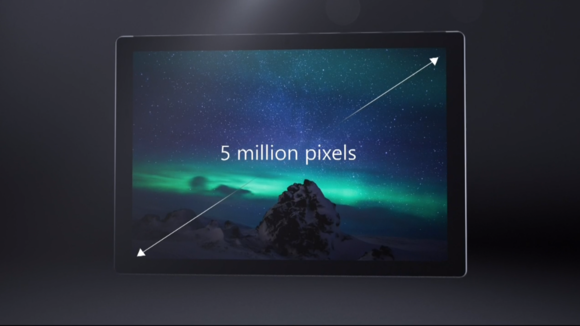 Beyond the enhanced performance and battery life provided by the new Intel chip, the Surface Pro 4 essentially does away with its bezel, leaving just enough room for the Windows button along one edge. Why? Well, with Windows 10 doing away with Windows 8's slide-out Charm bar, bezels aren't as necessary anymore, and cutting back on the border let Microsoft expand the screen an extra 0.3 inch. Plus, it gives the 5-million pixel, 267 pixels-per-inch display room to shine. The older Surface Pro 3's 2160x1440-pixel resolution was already breathtakingly crisp; it'll be nice to see this new screen in action.
Microsoft also reduced the cover glass on the display to a scant 0.4mm—the thinnest cover glass ever found on a tablet, according to Panay—and introduced a new G5 chipset in the Surface Pro 4 in order to deliver a better, more natural drawing experience with the new Surface Pen, which will be offered in five colors and with interchangeable tips. The new pen packs 1024 levels of pressure sensitivity and a tail eraser. "There's a pencil out there without an eraser," taunted Panay, referring to Apple's Pencil stylus for its new iPad Pro. "It's weird, it's backward."