New iPhones use LTE on any American carrier, despite the way they're listed
Despite what it implies on Apple's LTE carrier page, you can use any U.S.-compatible iPhone 6s or 6s Plus on all American LTE networks.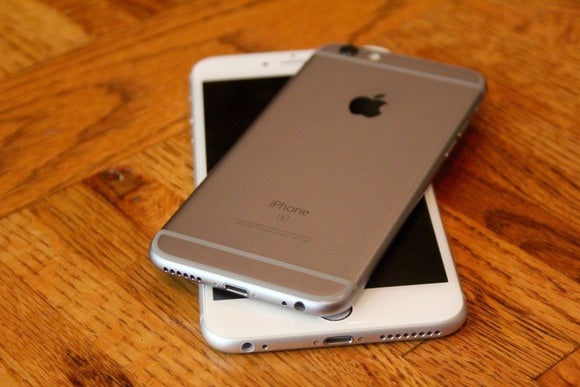 iPhone 6s in rose gold (top) and the iPhone 6s Plus (bottom). Credit: Jason Snell
The new iPhone 6s and 6s Plus each come in two models that work on global LTE networks; a third set caters to China's unique network demands. Some confusion resulted from Apple's update to its LTE compatibility page, which seemed to imply that the model for AT&T's network wouldn't work over LTE on Verizon, T-Mobile, and Sprint's networks. But that's not the case, as Apple confirmed for Macworld.
Buy any non-Chinese model, and it will work over LTE (and regular networks) on any American carrier. There's just one small difference with AT&T involving additional frequencies it has a long-term plan to deploy fully.
The confusion arises in part because the explanation and split among supported networks is somewhat different with the iPhone 6 and 6 Plus. With the 2014 phones, the model oriented toward AT&T, T-Mobile, and Verizon lacked some bands primarily used elsewhere in the world. That's been resolved in the 6s/6s Plus, and Apple could be clearer about communicating it.
The more bands, the merrier
For several releases, Apple has made combined GSM/CDMA phones: the GSM standard is the dominant one used worldwide for 2G and 3G voice and data, and by AT&T and T-Mobile in the U.S. CDMA's predominant deployment comes from Sprint and Verizon in America for 2G voice and 3G data. All four companies (and nearly all carriers worldwide) converged for next-generation networking on 4G LTE.
However, in almost no case have any two carriers leased the same frequency bands, even in the same country. LTE can be configured a number of ways, which is one reason it caught on so fast: it can use very narrow and very broad swaths of spectrum, where 2G and 3G had much more rigid requirements. As a result, many more bands are in use, and cellular radio chipmakers and handset makers keep squeezing more support in with every new release of silicon or phone.
The confusion about the iPhone 6s/6s Plus models arises from how Apple presents LTE support on its technical marketing page. It uses the phrase "Supported LTE Networks" in its description of each of the various network-specific model phones it sells. But despite what that implies, its two primary global 6s/6s Plus models currently work on all networks with equal support.
Apple has model numbers for its phones, even though you rarely need to use them:
Model A1633 and A1634 (iPhone 6s and 6s Plus), which it lists for AT&T and 31 other U.S. carriers—other all other GSM carriers except T-Mobile.
Model A1688 and A1687 (ditto) for T-Mobile, Sprint, and Verizon.