New Pokémon Go maps show you where to catch 'em all
Right now, the Web—not apps—appear to be the best way to find rare Pokémon in Pokémon Go.
If you've been wondering how to find Pikachu, Scyther, Electabuzz, or any other rare Pokémon, you might not have to wait much longer: new crowdsourced Pokémon Go maps are teaching players how to find Pokémon in Pokémon Go.
At least four Pokémon Go maps are available: the first, at Pokecrew.com, zeroes in on your location and begins showing what Pokémon might be nearby. And if you happen to live in the Boston area, you're in real luck: a sweet Google Map known as Gotta Catch 'Em All happens to list all the locations local players have found, complete with a list of rare and ultra-rare Pokémon. A separate Google Map pegs Pokémon locations in Seattle and Tennessee. Pokemapper also provides a worldwide look at Pokémon locations, but without the sophistication of other sites.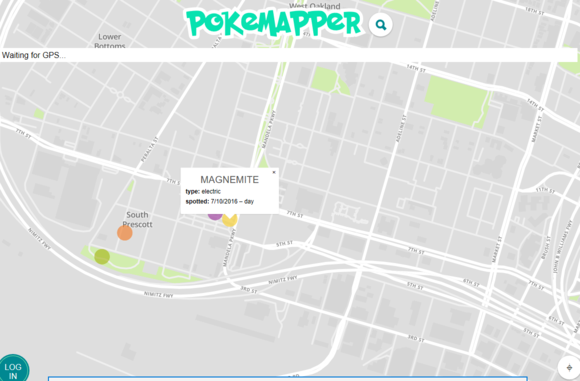 Pokemapper.com doesn't seem quite as sophisticated as other Pokémon Go maps, through it keeps some of the mystery intact.
Pokémon Go tasks players to go out in the real world and discover new Pokémon, who tend to cluster around interesting real-world landmarks, shops, and other locales. Each player can "capture" a Pokémon using a Pokéball, then train it at a local "gym." Special items, such as incense and lures, are used to attract new Pokémon to the player. (Macworld's beginner's guide to Pokémon Go has more on how the game is played.)
So which map should you use? We'd recommend maps that allow you to enter a specific Pokémon name, then show their locations, as well as displaying a quick guide to what's around you. For that, we'd definitely recommend the Gotta Catch 'Em All map if you live in the Boston area—it's comprehensive, attractive, and detailed. Pokecrew.com comes in second at the moment, however—it quickly shows you the type of Pokémon that's closest to you, and allows you to scan a map of nearby locations and discover what's there. (The site is under heavy load, though, so it might not show any Pokemon until the servers are beefed up.) Developers are moving fast, though, so expect these sites to be updated with additional features and Pokémon as time goes on.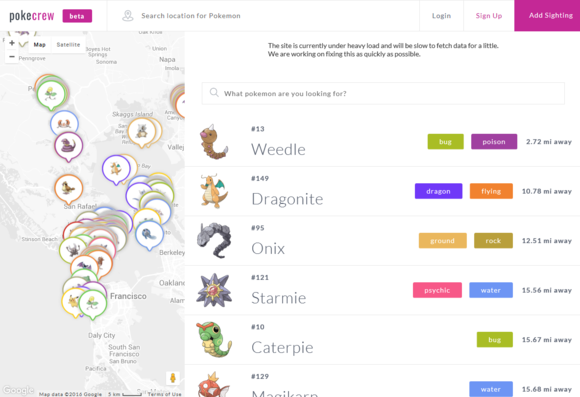 Pokecrew doesn't seem to have as many sightings as other maps, but the founders seem to think they can "check" locations with other maps to confirm sightings.
Unfortunately, Web pages seem to be the way to go at the moment. There are at least two Android apps to crowdsource Pokemon locations: Map for Pokemon Go: PokemonMap and Pokemap: Find Your GO Pokemons. Neither seem to do the job, according to the app reviews.