Puro Labs Bluetooth headphones review: These cans promise protection from noise-induced hearing loss
We audition the kids' and adult models and dig both of them.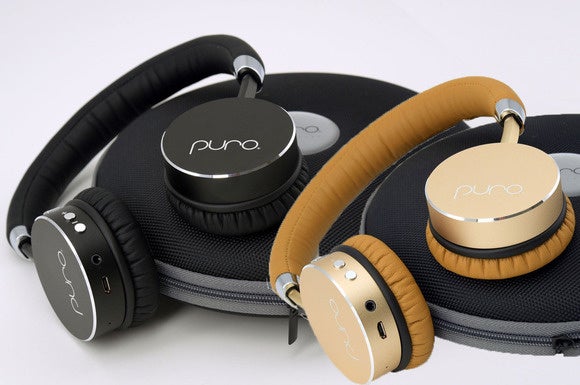 Hearing is a precious gift. And while everyone's hearing declines naturally with age, our lifestyle choices can be a key factor in noise-induced hearing loss. According to the National Institute on Deafness and Other Communication Disorders, as many as 16 percent of teens (children aged 12 to 19) have reported some hearing loss that could have been caused by loud noise—including listening to music while wearing headphones.
Prolonged exposure to loud noise—especially at higher volumes—can cause permanent hearing damage in a surprisingly short amount of time. Puro Sound Labs promises its Bluetooth headphones can reduce your risk of noise-induced hearing loss while listening to music. The company sent its model BT-2200 (for kids) and model BT-5200 (for adults) for this evaluation.
How they protect your hearing
Puro's headphones tackle hearing protection in a two-fold manner: First, they create a tight seal around your ears. Puro claims its headphones reduce ambient noise by up to 82 percent. Why is reducing ambient noise important? If there's too much noise around you, you'll feel the need to make the volume louder and louder to hear your music. The louder the volume, the more likely you are to damage your hearing.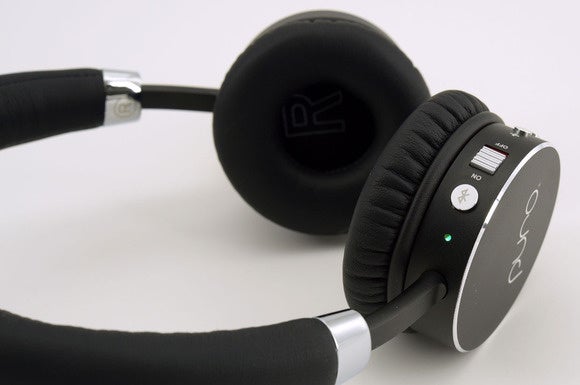 The model designed for adults (BT5200) won't prevent you from cranking the volume, but an LED will provide some guidance: When green, you're listening at a relatively non-harmful level. You should limit your listening sessions if the LED glows yellow. And if it turns red, you're endangering your hearing. Credit: Theo Nicolakis
The second layer of protection comes into play when you connect the headphones to an audio source via Bluetooth. The headphones actively analyze the incoming signal. The kid-oriented BT-2200 headphones, which look identical to the BT-5200 model aimed at grown-ups, will limit the volume to a maximum of 85dB. There's nothing more you need to do. The volume attenuation is handled electronically and cannot be overridden.
The adult version, which open wider to accommodate larger heads, does not limit the volume. Instead, there is a tiny light just above the Bluetooth button on the left ear cup to indicate a safe volume level. Puro gives the following guidance for the BT-5200: Green means that the volume is less than 85dB. Enjoy music in the green for up to eight hours a day. Yellow means you're between 85- and 95dB. You should limit listening to no more than two hours at this level. Red means danger. Stop listening or limit yourself to a maximum of 15 minutes per day at this level.