Review: 5 prepaid mobile hotspots fire up business travel
Fed up with mediocre Wi-Fi on the road? For not-so-frequent travelers, a pay-as-you-go personal hotspot might be the answer. We put five to the test.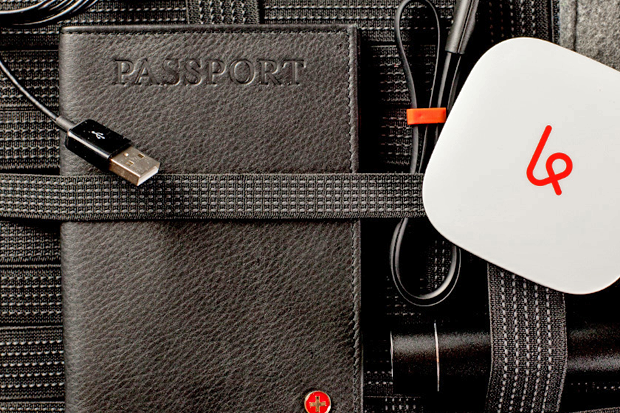 Credit: Karma
On a recent trip to Philadelphia, I paid my hotel $14 a night for spotty Wi-Fi access that topped out at a mere 2Mbps and often stopped dead in its tracks. I was constantly waiting for emails and small files to download to my laptop, and video streaming was, to put it charitably, less than smooth. Unfortunately, this seems to be the norm these days: Hotels are charging for Wi-Fi service that's mediocre at best.
There is a better way, and it involves bringing your own mobile network with you. "Having a personal hotspot can let you connect at office speeds just about anywhere," says Jeff Kagan, an independent wireless analyst. "It can mean the difference between being online and off."
Why get a personal Wi-Fi hotspot (and have one more thing to carry, charge and potentially lose) when your smartphone can operate as a hotspot? Because using a phone as a hotspot can chew through the battery in a very short time, and when you want to collaborate with others, it's often limited to only a few users at once. A personal hotspot, on the other hand, can provide online access to eight or ten participants at a time -- perfect for an offsite meeting, even on a train or in a van.
Traditionally, a mobile hotspot requires a two-year contract and a monthly data plan -- which makes sense only for those who travel several times a month. For others who travel less frequently, it can end up being expensive and wasteful.
That's where a prepaid hotspot comes in. You're not locked into a two-year commitment with a service plan that you pay for every month whether you need it or not. A prepaid plan lets you add data into your account and use it as needed (although the plans vary among the service providers).
I took a look at five of the latest mobile hotspots that connect over the major national networks with prepaid services. They include, from the major networks, AT&T's Unite Express, T-Mobile's 4G LTE HotSpot Z915 and Verizon's Ellipsis MHS800L. There are also the Boost Netgear Fuse Hotspot and the Karma Go; Boost and Karma are Mobile Virtual Network Operators (MVNOs) that buy connect time on Sprint's networks. The five hotspots range in price from $50 to $149, have a wide variety of plans available and offer a range of sizes, features and online performance.
"Picking the right hotspot to get is not a simple decision," says Kagan. "You need to look at the entire connection landscape, which also includes the network's technology, hotspot hardware and service plans available."
1 2 3 4 5 6 7 8 9 10 11 12 13 Next Page