Ten things I'm happy Apple is fixing in iOS 7
Associate editor Serenity Caldwell loves her current iPhone and iOS 6, but features can always be improved. As such, here are ten things she's thrilled to see coming in iOS 7.
I love my iPhone, and have loved it since I ditched my Sony Ericsson 710a way back in 2008. But no device is perfect, and every year I look forward to Worldwide Developers Conference keynotes and the new iOS features that typically come with it. iOS 7—previewed at this year's WWDC—brings fixes for quite a few of my long-term quibbles—here are the ten I'm most looking forward to.
No more digging around settings
As a general rule, I like keeping the automatic brightness control off, so as to save my battery life. Unfortunately, this means that my screen's occasionally too bright (or too dim) for the environment. But until iOS 7, there's been no easy way to change my brightness on the iPhone without diving into several Settings menus.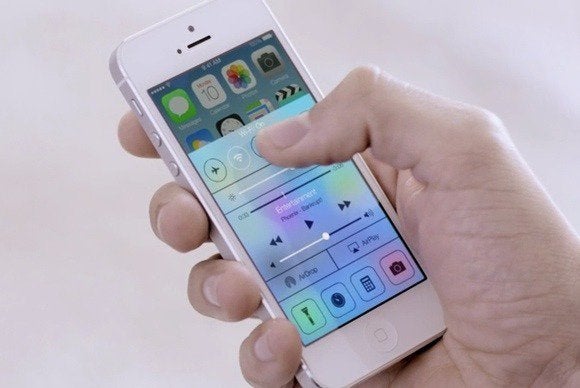 Control Center: Never dive into the Settings app to enable Bluetooth again.
Thank goodness, then, for Control Center. In addition to bringing easy on/off controls for Airplane mode, Bluetooth, Wi-Fi, Do Not Disturb, and screen rotation, there are big friendly sliders for both brightness and volume. Not only does this bring the iPhone ahead of the iOS 6's paltry controls implementation, but it gives the end-user more control over basic settings (and eliminates one of the major reasons I ever thought about jailbreaking my device).
iOS 7's Control Center also reminds me a lot of OS X's menu bar widgets: Your controls on iOS 7 may not live in your iPhone's menu bar, but you can access them anywhere—even on the lock screen. There are even app shortcuts along the bottom of the Control Center to quickly turn on your LED flash and launch the Clock, Calculator, or Camera apps.
Of course, seeing those app shortcuts makes me hope we'll soon be able to customize them, but that might be a wish better saved for iOS 8.
Goodbye, multitasking bar
The multitasking bar was a godsend when Apple first introduced it in iOS 4. It was limited, sure, and you had to do a lot of tapping and swiping, but it at last brought some semblance of multitasking to the iPhone and iPad.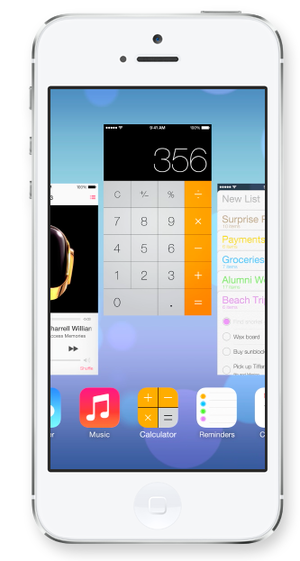 But three years later, it's time for a change, and iOS 7 delivers. The new multitasking interface feels much more in tune with the modern mobile OS. No more accidental tapping on app icons because you tried to switch too quickly; instead, you get beautiful miniature screen captures of your apps to swipe through, with the icons along the bottom (just in case you're not sure what's on the screen).