Ten things I'm happy Apple is fixing in iOS 7
Associate editor Serenity Caldwell loves her current iPhone and iOS 6, but features can always be improved. As such, here are ten things she's thrilled to see coming in iOS 7.
The feature I love most about the new multitasking screen, though, isn't the captures themselves; it's when you need to quit an app. In the past, force-quitting an application involved tapping and holding on an icon to make it shake, then tapping the red delete button. Inevitably, this rather confusing process got me questions from my relatives: "Did I just delete my Facebook?"
Quitting an app in iOS 7 feels much more natural: You just remove it from the carousel by dragging it upwards. The card disappears, and your other apps slide over. Easy peasy, and no scary delete button to frighten your parents.
I still would like to see a Multi-Touch gesture for opening the multitasking screen on the iPhone (a pinch from the home screen, maybe, a la Mission Control on OS X?), but I suspect Apple worries about overloading the iPhone's smaller screen with too many gestures. (And, no, Android fans, I don't think the solution is to make the iPhone bigger.)
Photographic updates with friends
Based on the popularity of apps like Snapchat, it's obvious that people like sharing images with their friends. Apple tried to hop on this bandwagon with Shared Photo Streams in iOS 6, which let you send pictures to your buddies; unfortunately, the "shared" in Shared Photo Streams wasn't very sharing-friendly at all. Photo streams were one-way trips: You could send images to your friends and add more throughout the week, but if they wanted to give pictures back to you, they had to create their own separate stream. Aggravating at the least, and it did a lot to convince me not to use Shared Photo Streams, an otherwise very nifty feature.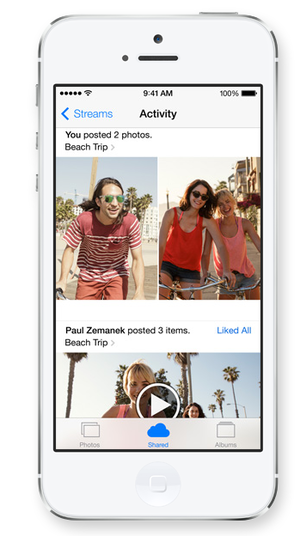 Thankfully, iOS 7 addresses the core problem, giving you the option for one- or multi-way Shared Photo Streams. In addition, Apple's added support for video sharing—so you can spice up that static stream with a moving picture or three.
In the future, I hope we'll see even more control over who can see and post to streams. I love the concept of having a shared repository of great images, and it would be great to see Apple further iterate on that.
Easy local file sharing
Given the iPhone's popularity, it's not surprising to be at a party with friends who all have an iPhone. Less fun, however, is trying to share images or files with those friends on the spot. You have two options—email and Messages (which only really lets you send photos or video) or using a third-party app like Dropbox.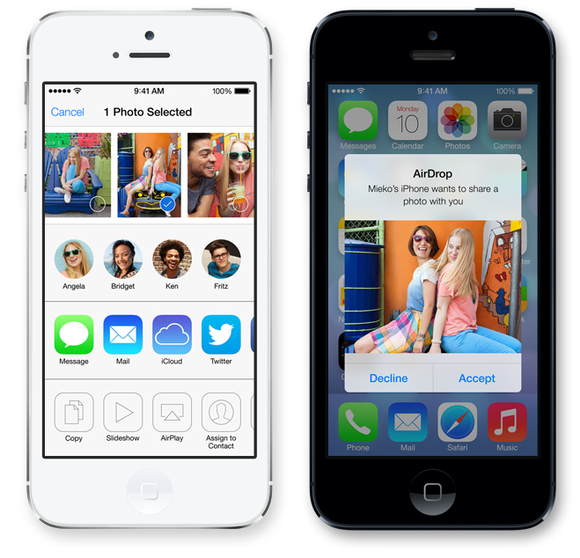 So hallelujah for AirDrop, Apple's OS X peer-to-peer sharing network, coming soon to an iOS device near you in iOS 7. It uses Wi-Fi and Bluetooth to wirelessly share photos, video, Passbook passes, map data, contact cards, and possibly even more (depending on how third-party apps implement it) to your nearby friends—no email or messages needed.
Previous Page 1 2 3 4 Next Page