Tested: 8 third-party leather bands for the Apple Watch
Before you drop US$150 on Apple's luxurious leather loop, check out these third-party options in exotic leathers and colors.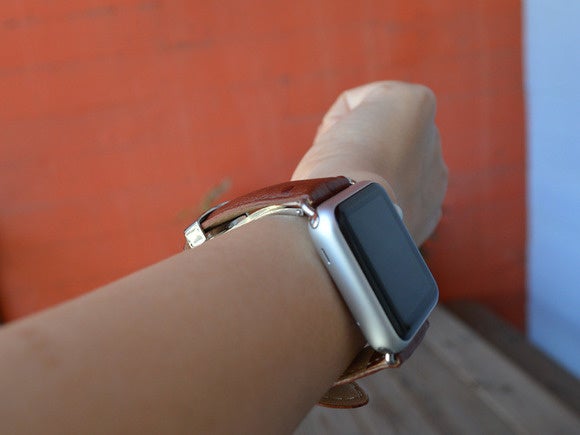 The MintApple bands were a little too big for my wrist. Credit: Sarah Jacobsson Purewal
MintApple's bands are good-looking, if a little bulky—if you can stand the clasp situation. The company also makes a soft leather band that comes with a buckle instead of a clasp. Because these bands are made to order, MintApple offers custom adapter hardware in different colors, including polished stainless steel, space gray, space black, gold, and rose gold, but not matte aluminum (at least, not yet). This is the only company I've seen so far that has adapters to match the new gold and rose gold Apple Watch Sport colors.