Why Microsoft's audacious vision for the future of computing is finally ready for prime time
Years later, both PC hardware and Windows itself are finally ready to rock.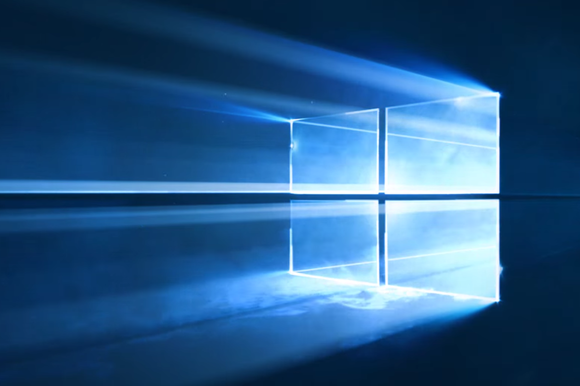 Microsoft's audacious vision for Windows devices that seamlessly blend hardware with software in a unified, holistic experience is finally bearing fruit, after being stuck in a morass for years.
The company's been inching toward this experience ever since it revealed Windows 8, with its touchscreen support and Metro interface. Just last year, the Surface Pro 3 finally became the first piece of kit that truly delivered on Surface's core ideals, one-upping its flaw-ridden predecessors by delivering no-compromise hardware built around key Windows features; witness how pressing the Surface Pro 3's pen summoned OneNote, for example.
But the Surface Pro 3 still wasn't immaculate. The reason: Windows 8. The hardware may have matured to match Microsoft's vision, but Windows itself still hadn't.
Everything's different with Microsoft's just-revealed hardware lineup, from the Lumia 950 to the Surface Book laptop to the new Band, and it's all thanks to Windows 10. For the very first time in the modern era, PC hardware and Windows software are singing in perfect harmony, and it couldn't sound any sweeter.
Why the wait?
Simple: Windows 8 launched prematurely.
I mean, not really. Microsoft had to push the touch-friendly Windows 8 out when it did, or risk irrelevance in the face of the skyrocketing popularity of Android and iPhone. By the time Windows 8 launched in October 2012, it already felt very, very late. But it was clearly rushed out the door, and worse, the PC hardware ecosystem wasn't ready to support a brave new future full of 2-in-1 hybrid devices, as evidenced by the utter lack of touchscreen devices available during Windows 8's first holiday season.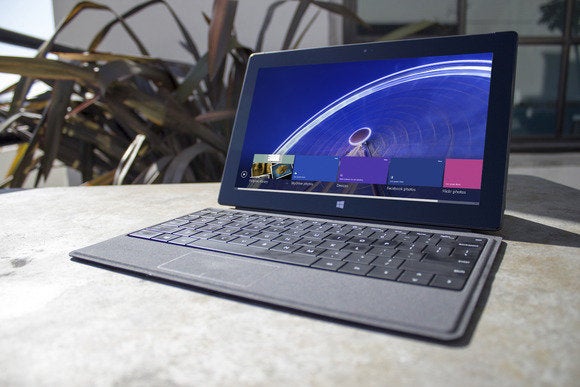 The Surface Pro 2 was good, but not great, thanks to hardware and software that both failed to achieve Microsoft's vision.
Over time, though, things got better, as Microsoft's ambition and the fear of potential tablet dominance spurred hardware makers into action. Intel began focusing on ekeing improved efficiency out of its PC chips, rather than putting the pure performance pedal to the metal, culminating in the new Skylake processors that deliver twice the potency for one-quarter of the thermal power of five-year-old chips, and scale all the way down to just 4.5W. Nvidia's Maxwell architecture for GeForce GPUs is a masterpiece of energy efficiency. SSDs just keep getting smaller and smaller and smaller.
It took years, but PC hardware's finally able to realize a thin, light, portable future.
Windows 8 may have been the catalyst for the change, but it wasn't up to powering truly compelling mobile hardware, either. Even Intel's then-CEO reportedly acknowledged that the OS was less-than-complete when it shipped, a sentiment echoed by the lackluster consumer response to Windows 8. The operating system tossed legacy desktop users out in the cold to offer a disjointed, cobbled-together mobile experience.