Why Microsoft's audacious vision for the future of computing is finally ready for prime time
Years later, both PC hardware and Windows itself are finally ready to rock.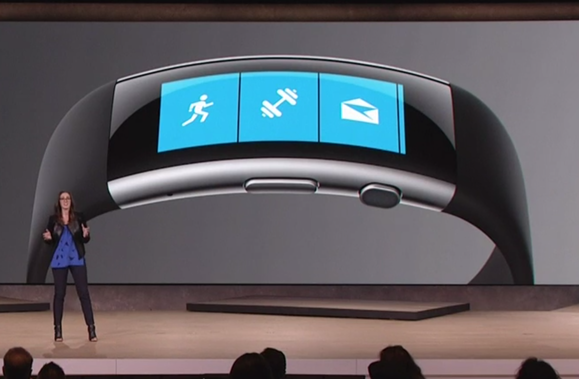 The new, curved-display Microsoft Band.
The new curved-display Microsoft Band offers few fresh hardware features, but the way it blends a bevy of wrist-based sensors with the cloud-based smarts of the Microsoft Health app creates potent, personalized "big data" insights that you just won't find in any other fitness wearable or watch.
All of these experiences, as well as the new experiences promised for HoloLens and Xbox, wouldn't be possible if hardware and software weren't perfectly in sync. There's a reason that Windows 8 and Windows Phone 8 failed. And this onslaught of Windows 10 devices may still falter. The Windows Store and its device-scaling universal Windows apps underpin many of Windows 10's most impressive capabilities, and while things are looking up on that front, Microsoft's app store still has a long row to hoe.
But damn if it isn't impressive on paper. For the first time ever, everything's in place for Microsoft to realize its ambitious vision for Windows 10 devices. Now we wait and see whether the rest of the world will embrace Microsoft's future, too.
Previous Page 1 2 3