Why you won't see a U.S.-made iPhone any time soon
Despite political bluster from Donald Trump and Bernie Sanders, it's simply not possible for Apple to build the iPhone in the United States, and even if it could be done, the change would add $100 to the phone's price, according to new research.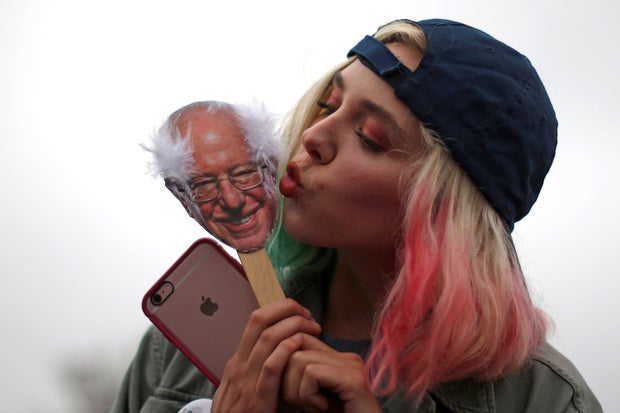 Politicians love to promise the impossible. If you're keeping track of all the promises that can't be kept, you can add the idea of a made-in-America iPhone to the list. Building Apple's iconic device in the United States would drive up costs so much that the company would have to raise the price of its iPhone 6s by as much as $100, according to an analysis published last week in the MIT Technology Review.
Even if Apple decided that price increase was worth the change, the United States lags so far behind in logistics and supply chain management that "it would take two generations" to pull off, according to Arnold Wasserman, a design guru who chairs The Idea Factory and who spent a good deal of time in China's industrial southeast.
The U.S.-made iPhone is a pipe dream
I'm not being partisan when I say claims by Donald Trump - and to a lesser extent Bernie Sanders - that Apple, as well as other companies, could easily move manufacturing back to the United States are pure fantasy.
That's not only because of the substantial gap between wages earned by American workers and their Asian counterparts, or the fact that some international trade agreements are stacked against U.S. manufacturers.
Making complex digital devices such as the iPhone requires a well-developed network of raw materials - some that aren't found in the United States - component suppliers, and transportation networks to bring these elements together.
China's industrial export sector is concentrated around Shanghai and in the country's southeast region, near Hong Kong, so moving materials from component suppliers to assemblers is relatively cheap and fast, according to Wasserman. And that's no accident. "China has a very focused industrial policy, something the United States lacks," he says.
U.S. suppliers are spread out, and that would mean more costs and manufacturing delays. Making the iPhone in America also wouldn't create a huge number of jobs, and component makers would have to ship their goods to the states.
That change alone would add as much as $40 to the cost of building the iPhone 6s, according to Jason Dedrick, a professor at Syracuse University's School of Information Studies.
Years of industrial stagnation have also eroded America's industrial infrastructure, and it's unlikely that Apple could find enough suppliers with the number of highly skilled workers required to make the huge number of different iPhone components, Wasserman says.
"Almost half - 346 - of Apple's 766 suppliers (counting those making parts for iPhones, iPads, and Macs) are in China. Japan has 126, the United States 69, and Taiwan 41," according to MIT's analysis.
Even if Apple somehow managed to assemble a suitable supply chain, it would also need to build in the United States, which would add as much as $100 to the cost of an iPhone 6s, Dedrick says.