WWDC: Apple unveils iOS 5
Apple on Monday gave users their first glimpse at iOS 5, the next iteration of the company's mobile operating system for iPhones, iPads, and iPod touch models.
In practice, Newstand behaves a lot like an iOS folder. As you can see in the screenshot below, when you tap the Newsstand icon, it doesn't launch a true app; it simply reveals collected icons for your subscriptions.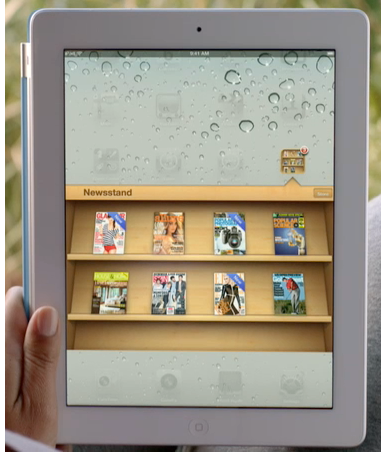 Twitter
According to Forstall, Twitter user send more than 1 billion messages per week, and Apple wants to make it even easier for customers to use the service. New in iOS 5 is single-sign-on support for Twitter—once you configure your login credentials in the Settings app, third-party Twitter clients will be able to access your login details without requiring separate sign-in within each app.
In addition, several of Apple's own apps, including Photos, Safari, YouTube, and Maps, will support direct Twitter integration, so that you can quickly post data from those apps to your Twitter account. You'll also be able to use Twitter to automatically update the images and Twitter usernames for your contacts.
Reminders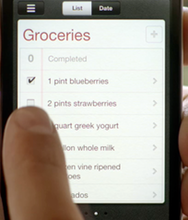 Though the App Store is rife with reminder apps—or, perhaps, because it's rife with such apps—Apple is introducing a task/list app, Reminders, with iOS 5. The app supports multiple lists of tasks, with alerts that can be either date- or location-based. Those locations are particularly powerful—your device can remind you about a task when you reach a specific location, or depart from one. Reminders are also searchable, and will sync with iCal on the Mac and Outlook on Windows.
Camera
The iPhone 4's camera is the second-most popular camera on Flickr, and the most popular phone camera, Forstall said. iOS 5 makes it faster to take photos from the lock screen by squeezing more out of a shortcut that predates iOS 4: Double-tap the Home button from that lock screen, and in addition to music-playback controls, you'll find a camera icon. Tap it to quickly launch the Camera app. (If your phone is protected with a passcode, you can still take photos, but you won't be able to access other apps and data.) And, in a shocking turnaround, you can now use the phone's Volume Up button to take photos, instead of just the on-screen shutter button. (Apple previously rejected apps that implemented such feature.)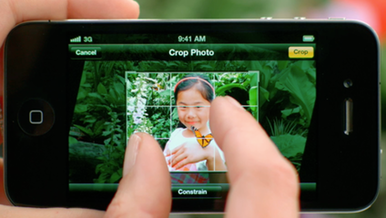 The Camera app will also sport optional grid lines to better compose your photographs, pinch-to-zoom (for digital zooming), and auto-focus and auto-exposure locking. Also built into the app will be new editing features—specifically, crop, rotate, red-eye reduction, and iPhoto's one-click enhance.
Mail
Previous Page 1 2 3 4 Next Page