WWDC: Apple unveils iOS 5
Apple on Monday gave users their first glimpse at iOS 5, the next iteration of the company's mobile operating system for iPhones, iPads, and iPod touch models.
Mail, Forstall said, is one of the most-used apps across iOS devices. In iOS 5, Mail (finally) gets rich text formatting (think bold, italics, underline); indentation options; the capability to drag addresses between addres fields; support for flagging; and more. The biggest of that "more" is full-message searching, which Apple says will include messages not downloaded onto the device but present on the server. And on the iPad, you can now swipe to bring up the inbox when in portrait mode.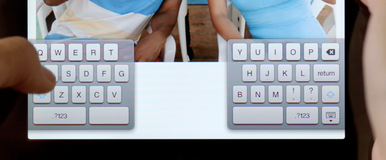 Exchange customers get some love, too, with iOS 5's new support for S/MIME—a lock icon will appear in the To field to indicate when you're sending encrypted messages.
Game Center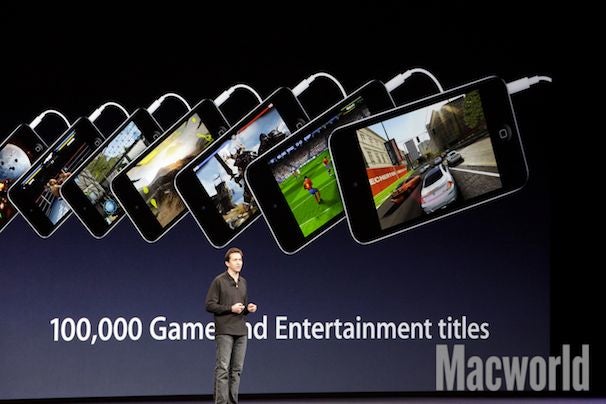 iOS is the most popular gaming platform on the planet, Forstall said, and the company's Game Center now has 50 million users after only nine months (Microsoft's Xbox Live is eight years old, and has just 30 million users.) Thankfully, the Game Center app is improving, offering OS-level support for turn-based games; the capability to purchase and download games from within Game Center; and game recommentations. Game Center is getting more social, as well, allowing you to choose your member photo, compare yourself against friends using achievement points, see friends of friends, and get friend recommendations.
Systemwide services
During his Mail demo, Forstall also touched on a couple systemwide changes that many will find welcome. One is that the built-in dictionary from iBooks—which lets you tap and hold to see a word's definition—will be available system-wide. The other is a new-and-improved iPad keyboard designed specifically for thumb typers. Within any app that uses the iPad's onscreen keyboard, you'll be able to split the keyboard into left and right halves that sit higher on the screen to make it easier to type with your thumbs while you're holding the iPad.
There's more!
According to Forstall, those are just a sampling of new features in iOS 5. He showed a slide packed with several others, including AirPlay mirroring to your Apple TV, Wi-Fi iTunes sync, new multitouch gestures to flick between apps, a new iPad Music app, personal dictionary support, hourly weather forecasts, typing shortcuts, alternate routes in maps, voiceover options, wireless sync for Exchange tasks, FaceTime mid-call invitation alerts, improved FaceTime video quality, mass configuration, real-time stock quotes, custom vibration patterns, accessible input for mobility, improved offline support in Mail, voiceover item chooser, an option to speak text, and finally, the long-awaited capability to set tones for voicemail, mail, and calendar alerts.
Forstall said that iOS 5 will ship to customers this fall, and it will support the iPhone 3GS and 4, the third- and fourth-generation iPod touch, and all iPads.
Previous Page 1 2 3 4