Feds seek balance between privacy and data collection
Federal consumer-protection authorities expect companies to do more to educate consumers and offer options to limit how personal data is collected and used.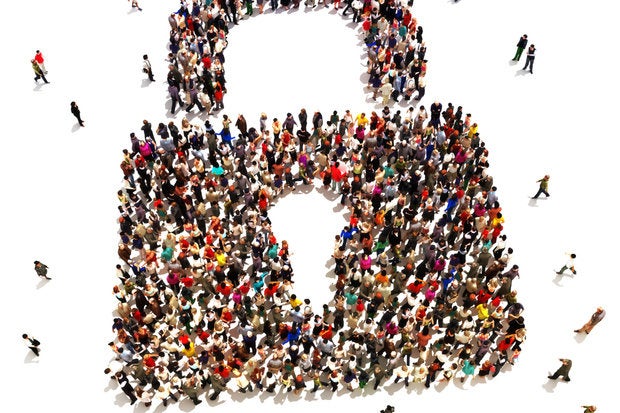 Authorities at the Federal Trade Commission are working overtime to keep up with the ever-changing online privacy landscape, a fast-moving environment that is highly technical but also keys into the core consumer-protection functions of the agency.
FTC officials recently hosted a day-long privacy conference that saw a parade of academics present their latest research on the ways that online companies are collecting and using their customers' personal information.
FTC Chair Edith Ramirez has made no secret of her worry that some companies may be stepping over the line in their information-gathering practices, deliberately obscuring the details of what data they collect, how long they hold onto it and what they do with it.
"Today companies in almost sector are eager to scoop up the digital prints that we leave behind when we post, shop and browse online," Ramirez says. "The new generation of products we see in the marketplace -- from smart appliances to connected medical devices to semi-autonomous cars -- all of these mean that consumers must navigate an increasingly complex and dynamic digital ecosystem."
Ramirez stresses that exercises like the PrivacyCon event are intended to bring the latest scholarship on privacy and data collection into the FTC, where work on those issues "needs to be guided by research and data."
"The FTC was founded on the principle that strong research informs strong policy," Ramirez says, explaining that the goal of PrivacyCon and similar outreach efforts is "to bridge the gap between the academic, tech and policy worlds."
That event saw numerous presentations fleshing out various aspects of the privacy environment, including one paper charting the sharp rise and increasing sophistication of tracking cookies, while other researchers took issue with the fundamental notion of the privacy tradeoff -- that consumers are willing to give up some personal information in exchange for free services and high-quality content.
How consumers weigh the risks and benefits of sharing personal information online
Chris Hoofnagle, a law professor at the University of California, Berkeley, points to research into consumers' understanding of online data collection. In those surveys, respondents who might be called "digital natives" -- those who have the fewest reservations about shopping and sharing information online -- tended to be the most ignorant about the limitations restricting companies' data-gathering activities. For instance, many participants in studies have expressed the belief that companies aren't permitted to tailor ads to users based on their visits to websites looking for health and medical information.
"People failed the basic quizzes," Hoofnagle says. "We should be very skeptical of tradeoff talk. People don't understand the tradeoff."
The FTC's event came as the Pew Research Center released a new report looking at that tradeoff and the calculations that consumers make when weighing the risks and benefits of sharing their information online. The authors of that survey devised several hypothetical scenarios in which individuals might give up a measure of privacy in exchange for some benefit, finding, broadly, that respondents were willing to share information when the tradeoff seemed worth it, but expressed concern about what happened to their information after it was collected.