IBM Security's new signal caller announces a West Coast offense
Marc van Zadelhoff has an exciting new strategy for IBM Security.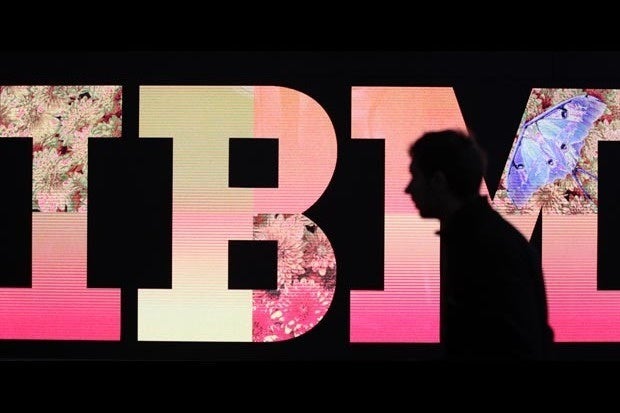 Credit: REUTERS/Tobias Schwarz
Here's a cybersecurity highlight reel from this past Monday...
The IBM building in Cambridge, Mass., is shaking from the IBM Security team members who are stomping their feet and chanting:
Everywhere we go, Everywhere we go,
people wanna know, people wanna know,
who we are, who we are,
so we tell them, so we tell them,
We Are The Blue Team!, We Are The Blue Team!,
The Mighty Mighty Blue Team!, The Mighty Mighty Blue Team!...
Brandon Hanningan, general manager at IBM's $1.5 billion security business unit, walks to the sidelines where he high-fives Marc van Zadelhoff, Vice President, Strategy and Product Management at IBM Security.
Van Zadelhoff marches on to the field as the new starting quarterback at IBM Security, after his recent promotion to GM. In his first action as signal caller this week - before the new title becomes official (in January) - he executes a remarkable play that IBM seemingly pulled out of Salesforce.com's playbook.
On first and 10 from his own 20-yard-line, van Zadelhoff takes the snap... drops back... and throws a deep spiral 50 yards downfield to wide-out Patrick Morley, CEO at Bit9 + Carbon Black, who catches the pigskin and runs into the end zone for the score.
The opposition? There was none on Monday. It was a practice day for IBM Security, when the team pre-announced its exciting new west coast offense dubbed "App Exchange". A limited number of media were briefed by van Zadelhoff, a nine-year IBM veteran, as he worked out with some IBM Security Partners while they prepared for the official announcement the following day.
Let's examine the play a little more closely.
Van Zadelhoff announced the IBM Security "App Exchange". The name bears a striking resemblance to Salesforce.com's "AppExchange" ... as the only difference between the two is a space between the two word platform name in IBM's. As the name implies, the game plan for IBM Security is an offshoot of Salesforce.com's successful business model.
Salesforce.com, headquartered in San Francisco, became king of the hill in the online CRM (customer relationship management) market and built up a multi-billion dollar business in the cloud with a unique business model. They provided their CRM app as a platform and the general workings of a sales automation system -- and then certified a global community of developers who built add-on apps to enhance the functionality of the Salesforce CRM system. Salesforce evolved its core App into marketing automation, customer support, and other areas -- and a growing base of partners built add-on apps for those functions. Today the AppExchange is the world's leading business app marketplace.